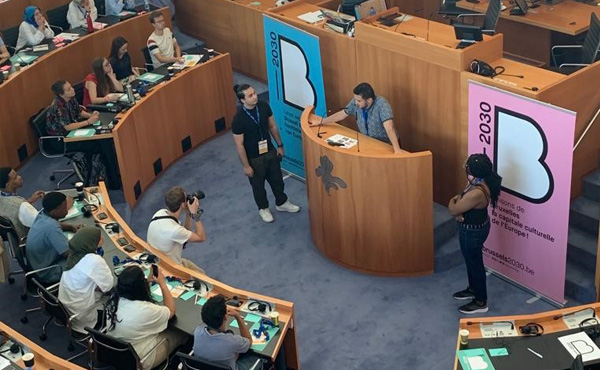 Participation of 3 young people from the Youth Forum in the Youth Coalition
Sinan Yüksel, Thalya Sita and Adam Lamarti : 3 young people from Foundation P&V's Youth Forum joined the Youth Coalition for Brussels2030 !
What is the Youth Coalition? It's 100 young people in Brussels, aged between 15 and 30, representative of all young people in Brussels who, on the basis of contributions from 1,000 young people on the SpeakUpBrussels! platform, will propose an agenda for Brussels2030. They worked for 3 days on this subject at the Brussels Parliament on 9, 10 and 24 September.

Posted in