Conference From Declinism to Hope: Debating Our Future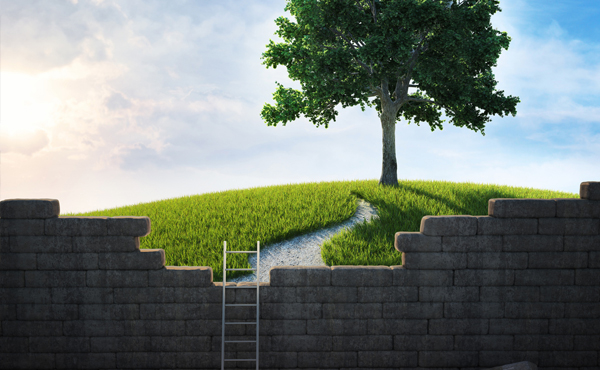 Following our study on young adults' expectations of the future and the publication of the book "Beyond the narrative of Decline" in 2015, the P&V Foundation organized a conference and debate which took place on the 24th of May in Brussels on the subject of "declinism" and political alienation of youngsters in our society.

Our society is in a downward spiral of decline. This feeling was clearly evident among the 2,000 young adults who were interviewed for the book "Beyond the Narrative of Decline". In this book Mark Elchardus, professor of sociology at the Free University of Brussels, analyses this widespread and persistent feeling, the belief that our prosperity and wellbeing are disappearing, that everything of value is being lost. This belief in decline, declinism, makes people uncertain and anxious, look for scapegoats, intolerant and vulnerable to a populist policy of exclusion and malaise. Another alarming fact of our study is that only 16% of the participating youngsters count on the political system to help solve their problems, but instead rely on themselves, their family and a bit of luck.
The challenges faced by Belgium and Europe today are considerable. Thus it seemed to us quite essential to invite a number of inspiring speakers, specialised in a particular field, in order to share their view on the matter and try to put forward a more positive vision of our society. Moreover, with this conference, we wanted to challenge, not only our public on these matters, but also the political world and the public authorities, so that everyone can play their part and adjust their role to improve our living conditions.
Concretely, this conference took place on May 24th at 6pm in the city center of Brussels. It has brought together a number of inspiring and specialised speakers around the many subjects stemming from declinism and political alienation of youngsters. Mark Elchardus opened the event and presented his book " Beyond the narrative of Decline". He was followed by Jean-François Caron, Frank Furedi, Raphaël Liogier, Paul Scheffer and Olivier Servais.
Mark Elchardus is a sociologist and professor emeritus at the Free University of Brussels (VUB). His work focuses on sociology of culture and time. Some of his recent publications are "A Country / Two Languages. Belgium daily" (2011), "Early School Leaving & Youth Unemployment" (2013) and "Beyond the narrative of Decline" (2015). Besides his academic career, he is active in civil society. He has also been President of the P&V Foundation for almost 20 years. His expertise in the media's field is very renowned.
Jean-François Caron is the mayor (Europe Ecologie Les Verts) of a little french town called Loos-en-Gohelle located in the Pas-de-Calais region. Since 2001, he has dedicated his efforts in building a new social and economic model based on the sharing of local skills and ressources, the well-being of the community and environmental respect. An important challenge for this former mining town, one of the many victims of the end of the coal era in Europe. The success of this energetical transition in the town, in twenty years, has brought Loos-en-Gohelle on the front line of the most ecologically and socially developed cities.
Frank Furedi is a professor Emeritus at the University of Kent, a sociologist and the author of numerous books focused on the sociology of fear,education, and the culture of therapy. Since the 90s, Frank Furedi is well known for his research, his analysis of society and of Western education. One of his books: "Culture of Fear" (2002),questions the Western society's way of thinking too much in terms of fear, risk and uncertainty ... In one of his latest books,"Authority A Sociological History"(2013), he explores how today's society calls into question the concept of authority, instead of defending it…
Raphaël Liogier is a sociologist, a philosopher, and a professor at the Institute of Political Studies in Aix-en-Provence. He is the author of " The Complex of Suez. The Real French Decline"(2015). His work focuses mainly on religion,fear of Islam, populism, transhumanism, biotechnology ... But at the conference he will be presenting his new book " Sans emploi" ( Without a job- publication due in September) in which he explores the future of our ways of working in relation to the rise of robotics and technology in this particular sector.
Paul Scheffer is a columnist, a professor of European Studies at Tilburg University and the author of "Het land van aankomst " ( The country of arrival - 2007) , from which an eponymous documentary series (2014) was created. On the 1st of April 2016 his new essay "From vrijheid van de grens " ( Freedom of the border) was published , in which he questions the limits of an open society , the roles of our borders, considering the actual refugees crisis. According to him, the freedom of our borders should be at the heart of the debate, and not the borders of our freedom…
Finally, Olivier Servais, President of the P&V Foundation, drew the conclusions of the various speeches. He also announced our new call for action focused on the fight against political alienation and the promotion of collective action among youngsters. Olivier Servais is a professor of anthropology at the Catholic University of Louvain-la-Neuve (UCL),where he is also the President of the Political and Social Sciences School. Since the beginning of 2016, he has been welcomed as the new president of the P&V Foundation. He has written several books including "One country / Two languages. Belgium daily" (2011,with Kobe De Keere and Mark Elchardus), and "Reticular Humanities. New technologies, alterities and ethnographic practices in globalized contexts."(2015,with Jacinthe Mazzocchetti, Tom Boellstorff and Bill Maurer).
Video's
Articles published in the press
" These articles are reprinted with permission of the publisher, all rights reserved. Any subsequent use must be subject to a specific authorization of the management company Copiepresse at Info@copiepresse.be "
For more information
Please feel free to contact us ( 02/250 91 68 or 02/250 91 24) or by email at saskia.de.groof@pv.be.